Physical medicine and rehabilitation
Have you ever heard the term Physical Medicine or Physiatry and wondered what that meant? Is there a difference between physical medicine and physical therapy? Can a physiatrist help treat or manage my condition? These are all questions that will be answered in this blog, to help you better understand the value and benefit of choosing a physiatrist to treat your condition. 
The care provided by Physiatrists helps in the prevention of disability. This form of medicine uses a non-surgical approach to rehabilitation. Consulting with a physiatrist before exploring surgical options is always a smart decision, as physiatry may be able to achieve the same results without requiring invasive surgery.
Dr. Javier Placer, MD's vision for Interventional Pain Management is to provide expert physical medicine and rehabilitation (PM&R) supervision to patients who suffer from injuries or disorders of the muscles, nerves, tendons, joints, cartilage, and spinal discs. Dr. Javier Placer's team provides first-class care to patients experiencing both acute and chronic pain or living with disabilities.
What is a Physiatrist? (Physical Medicine)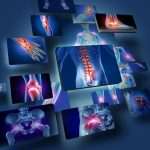 Physical medicine and rehabilitation (PM&R), overseen by a Physiatrist, who are physicians who have completed medical school plus four years of residency training. Their goal is to enhance or restore physical function and improve the quality of life for those with physical disabilities. The list includes injuries or disorders of the muscles, nerves, tendons, joints, cartilage, and spinal discs. 
Where other branches of medicine may emphasize finding a 'cure', physiatrists look to help patients regain their physical mobility, independence, and everyday quality of life through comprehensive rehabilitation and symptom management. This is especially useful for patients with incurable diseases that require early intervention and symptom management protocols. 
How Can A Physiatrist Help?

What are the most common medical conditions treated by a physiatrist?
Back pain

Neck pain

Stroke Rehabilitation

Brain injuries

Neuromuscular disorders

Sports injuries

Spinal cord injuries

Arthritis
Dr. Javier Placer is a highly accredited Physiatrist and an expert in developing comprehensive and patient-specific treatment plans. By offering a blend of modern technology and traditional methods, you can rest assured that you are receiving the best care possible. Physiatry offers treatment to patients of all ages, with care varying based on your personal requirements.
Physical Medicine Provided By Dr. Javier Placer
Joint Pain Therapy
Joint pain can be caused by a wide range of acute and chronic conditions. If left untreated, serious degenerative conditions can begin to set in that could leave you permanently in pain. Physical medicine is the best method to apply for any level of joint pain. After all, pain relief, joint function, and quality of life are the most important factors that physiatry can help with.
Because of how diverse pain conditions can be, an initial consultation with Dr. Placer can provide incredibly valuable insight into your condition as well as set the foundation for your treatment plan moving forward. Dr. Placer is a spinal cord injury pain management specialist as well as board-certified in interventional pain management. 
Platelet-Rich Plasma (PRP & Regenerative Medicine)
PRP is an excellent method of joint pain intervention and is being used to successfully manage and help treat a wide range of injuries or disorders of the muscles, nerves, tendons, joints, cartilage, and spinal discs. It has gained a lot of attention for its use in the fight against forms of Osteoarthritis and joint pain, among many other applications. 
Dr. Placer and his team are experts in the extraction, preparation, and precise injection of PRP therapy. Having an experienced practitioner can make all of the difference when it comes to an effective PRP injection.
Click here to learn more about PRP and how it can help
Durable Medical Equipment (DME) Braces
Medical bracing is especially useful for patients who are suffering from some form of physical disability or condition that has impaired normal physical function. Braces can help support weak or damaged joints, as well as attempt to correct any physical impairments that may be progressively worsening over time.
Dr. Placer can determine the appropriate type and size of brace for your specific needs with an initial consultation. Because each person is unique, your treatment will be specially designed to meet those needs!
Click here to learn more about DME braces
Physical Medicine Services Available in Davenport, Clermont, and Orlando, Florida
If you would like to learn more about physical medicine and how it can help rehabilitate you, reach out to our team for more information. Dr. Javier Placer and his team are standing by to take your call and answer any questions you may have.
Call our offices to speak with a member of our team or schedule an appointment online today!